Are you ready for a once-in-a-lifetime adventure with your better half? We've compiled a selection of best RV Trip Destinations For Couples like you. Prepare to make memories that will last a lifetime as you embark on these incredible trips. With each journey, you'll make lasting memories and deepen your relationship with your companion.
I understand the desire for remarkable experiences, having traveled numerous routes and experienced the thrill of RV travel firsthand. According to a recent study, couples enjoy trips together even more than their wedding day.
Not only does it give you well-needed time together, but it also helps improve communication while sharing new experiences. To get the most out of your trip, we have studied and handpicked a list of the most enticing places for well-traveled RV owners.
In the following sections, we will dig into each suggested itinerary, uncovering hidden jewels, must-see sites, and insider secrets customized exclusively for couples. We'll help you plan a genuinely unforgettable RV vacation, from chosen camping places to romantic activities off the main road.
So come, and join us as we reveal the path less traveled!
Key Takeaways
If you will read nothing else from this article, here are the key takeaways:
A successful couples' RV vacation requires careful preparation and communication.
Be open to new experiences and embrace spontaneity.
Disconnect from electronics and concentrate on spending meaningful time together.
Prioritize your RV's safety and regular maintenance.
Enjoy the adventure and make great memories with your loved one.
Top 20 Best Rv Trip Destinations For Couples
Here are our top 20 best destinations for you and your better half to explore:
California's Pacific Coast Highway: This destination boasts breathtaking coastal vistas and lovely beach communities, making it ideal for couples looking for a gorgeous seaside escape.
Blue Ridge Parkway, North Carolina and Virginia: Drive through the gorgeous Appalachian Mountains, surrounded by stunning vistas, attractive villages, and colorful autumn colors, on the Blue Ridge Parkway in North Carolina and Virginia.
Acadia National Park, Maine: Acadia National Park's raw beauty, with its rocky shoreline, clean lakes, and picturesque hiking paths, provides limitless possibilities for couples to connect with nature.
Sedona, Arizona: Sedona, known for its spectacular red rock formations, provides a unique mixture of outdoor adventure, spiritual retreats, and breathtaking sunsets, making it an excellent location for couples seeking a mix of romance and adventure.
Key West, Florida: Discover Key West's laid-back island feel, magnificent beaches, exciting nightlife, and romantic sunsets. Enjoy water sports, sunset cruises, and a stroll around Old Town.
Cape Cod, Massachusetts: Enjoy the picturesque appeal of Cape Cod, with its tiny coastal villages, lovely beaches, and delicious seafood. Take romantic walks along the beaches, see ancient lighthouses, and savor local food.
Glacier National Park, Montana: Take in the breathtaking sights of Glacier National Park, with its towering mountains, glacial lakes, and wild animals. Hike picturesque paths, take a boat cruise, or simply enjoy the breathtaking scenery.
Great Smoky Mountains National Park, Tennessee & North Carolina: Discover the breathtaking splendor of the Great Smoky Mountains, with its flowing waterfalls, picturesque highways, and lovely mountain communities, in Tennessee and North Carolina. Hiking, animal viewing, and cozy evenings by the campfire are all options.
Napa Valley, California: Napa Valley offers a romantic wine-country experience. Visit vineyards, partake in wine tastings, and share delicious dinners. Explore lovely cities and take leisurely drives across vineyard-dotted slopes.
The Oregon Coast, Oregon: The Oregon Coast offers a wonderful combination of natural beauty and coastal charm, with its spectacular cliffs, quaint seaside villages, and magnificent beaches. Hike along the shore, see beautiful lighthouses, and eat delicious seafood.
Charleston, South Carolina: Immerse yourself in Charleston's Southern charm with its historic buildings, cobblestone streets, and lovely waterfront. Take a carriage ride, visit historic sights, and savor delectable Lowcountry food.
Lake Tahoe, California, and Nevada: Marvel at Lake Tahoe's magnificent beauty, with its crystal-clear waters surrounded by snow-capped mountains. Water sports, gorgeous treks, and calm moments on the shoreline are all available.
Santa Fe, New Mexico: Explore Santa Fe's unique combination of art, culture, and natural beauty. Visit art galleries, historic places, and immerse yourself in the city's rich cultural legacy.
San Juan Islands, Washington: Visit the quiet beauty of the San Juan Islands, recognized for their gorgeous scenery, quaint coastal communities, and plentiful wildlife. Kayaking, whale viewing, and exploring the local art scene are all fun activities.
Zion National Park, Utah: Explore the spectacular red sandstone canyons and towering cliffs of Zion National Park in Utah. Hike picturesque paths, soak in stunning vistas, and marvel at the park's unique formations.
New Orleans, Louisiana: Immerse yourself in New Orleans' dynamic and romantic ambiance, complete with rich music, delectable cuisine, and historic charm. Enjoy live jazz performances, Creole cuisine, and a stroll around the French Quarter.
Olympic National Park, Washington: Explore Olympic National Park's various landscapes, which range from temperate rainforests to jagged shorelines and towering mountains. Hike, beach comb, and learn about the park's diverse ecosystems.
Charleston, South Carolina: Experience Charleston's rich history and Southern warmth. Walk around cobblestone streets with your partner, enjoy a romantic boat ride along the harbor, and savor authentic Lowcountry food.
Yosemite National Park, California: Explore the breathtaking majesty of Yosemite National Park, which has towering granite cliffs, beautiful lakes, and spectacular waterfalls. Hike to renowned locations such as Half Dome and Yosemite Falls, and bask in the park's natural serenity.
Outer Banks, North Carolina: Relax and enjoy the serenity of the Outer Banks, a chain of barrier islands noted for its beautiful beaches, lovely lighthouses, and rich maritime history. Relax on the beaches, see historical landmarks, and eat delicious seafood.
Pros And Cons Of Each Destination
Here's the complete table with the pros and cons for all destinations:
| | | |
| --- | --- | --- |
| Destination | Pros | Cons |
| Pacific Coast Highway, California | Stunning coastal views, charming beach towns | Heavy traffic in certain areas; can be crowded during peak season |
| Blue Ridge Parkway, NC & VA | Breathtaking mountain views, vibrant fall foliage | Limited amenities along the route |
| Acadia National Park, Maine | Rugged coastline, pristine lakes, scenic hiking trails | Crowded during peak season |
| Sedona, Arizona | Unique red rock formations, spiritual retreats | Hot during the summer months |
| Key West, Florida | Laid-back island vibe, beautiful beaches, vibrant nightlife | Crowded and expensive during the tourist season |
| Cape Cod, Massachusetts | Quaint coastal towns, scenic beaches, fresh seafood | Crowded during peak summer months |
| Glacier National Park, Montana | Majestic mountains, glacial lakes, diverse wildlife | Limited RV amenities within the park |
| Great Smoky Mountains, TN & NC | Cascading waterfalls, scenic drives, charming mountain towns | Crowded during peak seasons |
| Napa Valley, California | Romantic wine country, vineyards, gourmet dining | Higher cost for wine tastings and accommodations |
| The Oregon Coast, Oregon | Dramatic cliffs, charming seaside towns, stunning beaches | Cool temperatures and frequent rainfall |
| Charleston, South Carolina | Southern charm, historic architecture, romantic waterfront | Can be crowded during peak tourist season |
| Lake Tahoe, CA & NV | Crystal-clear lake, surrounded by snow-capped mountains | Crowded during the summer and winter ski season |
| Santa Fe, New Mexico | An artistic and cultural hub, scenic landscapes | Higher elevation may cause altitude-related discomfort |
| San Juan Islands, Washington | Tranquil beauty, coastal villages, abundant wildlife | Limited RV campgrounds and amenities |
| Zion National Park, Utah | Red rock canyons, breathtaking views, iconic formations | Crowded during peak seasons and limited parking |
| New Orleans, Louisiana | Vibrant atmosphere, live music, delicious cuisine | Hot and humid weather |
| Olympic National Park, Washington | Diverse landscapes, rainforests, rugged coastline | Frequent rainfall and cool temperatures |
| Yosemite National Park, California | Iconic granite cliffs, stunning waterfalls, pristine lakes | Crowded during peak season and limited RV accommodations |
| Outer Banks, North Carolina | Serene beaches, historic lighthouses, rich maritime history | Vulnerable to hurricanes and occasional storms |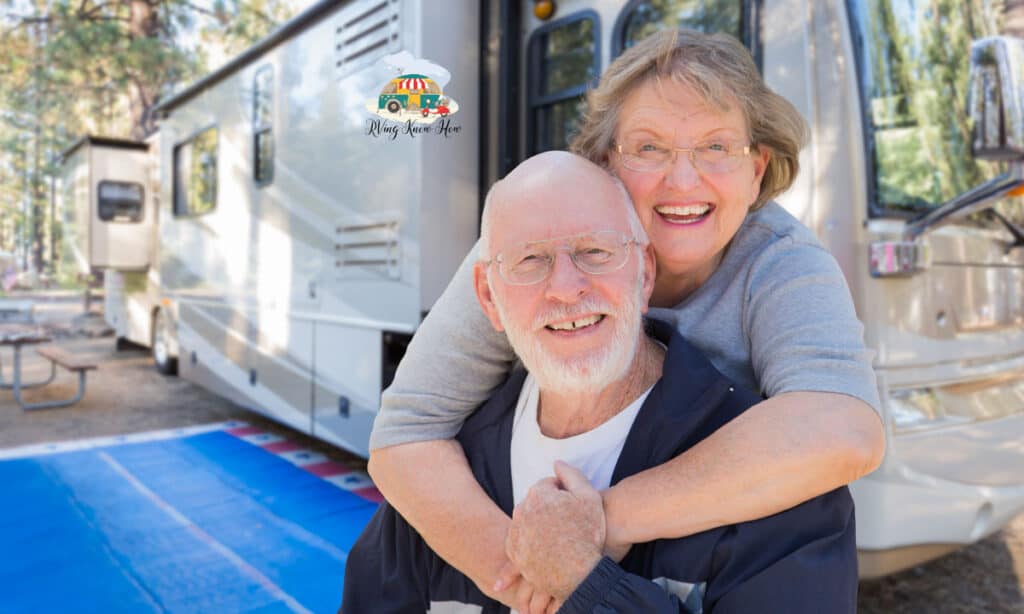 How To Plan A Couple (Romantic) RV Getaway
Planning a romantic RV holiday for you and your partner is a thrilling adventure that offers unforgettable moments and treasured memories. To guarantee a seamless and happy voyage, approach the planning process with care and attention to detail.
Set a budget: Plan your vacation budget, including gasoline expenditures, camping fees, meal prices, and any additional activities or places you intend to visit. This will assist you in planning your vacation and making appropriate selections.
Plan your itinerary: First and foremost, consider your destination. Choose a place that appeals to both of your hobbies and preferences. There are several alternatives to suit every couple's needs, whether you want a peaceful coastal getaway, a gorgeous mountain hideaway, or a cultural city adventure.
Pack effectively: While packing, consider the necessities and items that will add to the romantic mood of your RV holiday. Bring comfortable clothing, outdoor gear for activities, kitchen supplies for making meals together, and romantic goods such as candles, fairy lights, and cozy blankets.
Organise activities: Look for and organize activities that appeal to the interests of the pair. Hiking, bicycling, kayaking, seeing local sights, or simply spending quality time together appreciating the surroundings are all possibilities.
Embrace spontaneity: While having a plan is crucial, make room for spontaneity and unforeseen adventures. Allow yourself to divert from the agenda and discover hidden gems or local suggestions.
Communication and compromise: Successful couples' RV trips require effective communication and compromise. Discuss your expectations, preferences, and hobbies with your partner, and be willing to change plans to ensure that both of you have a good time.
Following these steps and infusing your vacation with love, care, and an adventurous spirit can result in a couples' RV getaway that will reignite the flame of romance. Prepare for an extraordinary trip filled with love, discovery, and unforgettable experiences!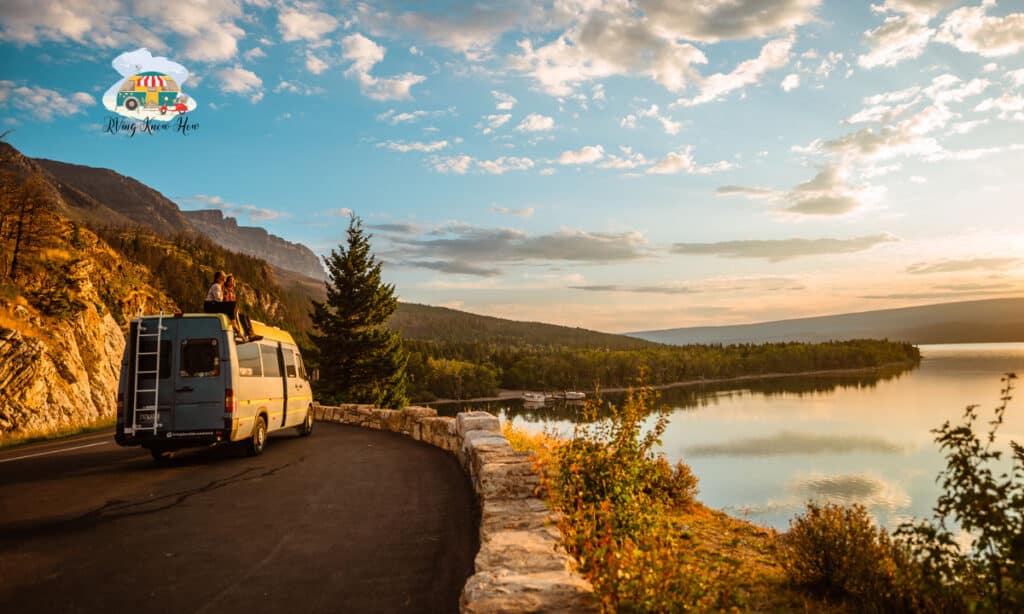 My Verdict On The Best Rv Location For Couples
We considered several major variables when determining the finest RV spots for couples on this list. Among these aspects are natural beauty, romantic ambiance, a range of activities for couples to enjoy, and overall appeal. The following destinations have emerged as top choices based on our criteria.
Pacific Coast Highway, California: This iconic coastal route offers breathtaking ocean views, dramatic cliffs, and charming coastal towns. The Pacific Coast Highway is known for its beautiful surroundings, making it an excellent alternative for couples looking for a scenic and romantic RV trip.
Blue Ridge Parkway, North Carolina, and Virginia: The Blue Ridge Parkway travels through the breathtaking Appalachian Mountains, allowing couples to immerse themselves in tranquil natural beauty. This destination gives a romantic vacation in a serene and gorgeous environment, with its bright autumn foliage, peaceful hiking paths, and awe-inspiring panoramas.
Florida Keys, Florida: With its magnificent beaches, crystal-clear oceans, and lovely island communities, the Florida Keys provide a laid-back and romantic attitude. Activities for couples include snorkeling, kayaking, and sunset cruises.
Sedona, Arizona: Known for its red rock formations and breathtaking desert scenery, Sedona provides a unique and romantic atmosphere for couples. This area provides a calm and awe-inspiring background for a romantic RV weekend, with its spectacular panoramas, relaxing spa treatments, and possibilities for stargazing.
Cape Cod, Massachusetts: The spirit of a typical New England seaside experience is captured on Cape Cod, making it a delightful and romantic location for couples. Cape Cod, with its gorgeous beaches, majestic lighthouses, and small coastal villages, is the ideal combination of natural beauty, history, and a laid-back environment.
These places were chosen because they have the potential to give couples an exciting and romantic experience. They provide a variety of activities and settings that cater to the demands of couples looking for a memorable RV trip, from spectacular coastline drives to tranquil mountain panoramas.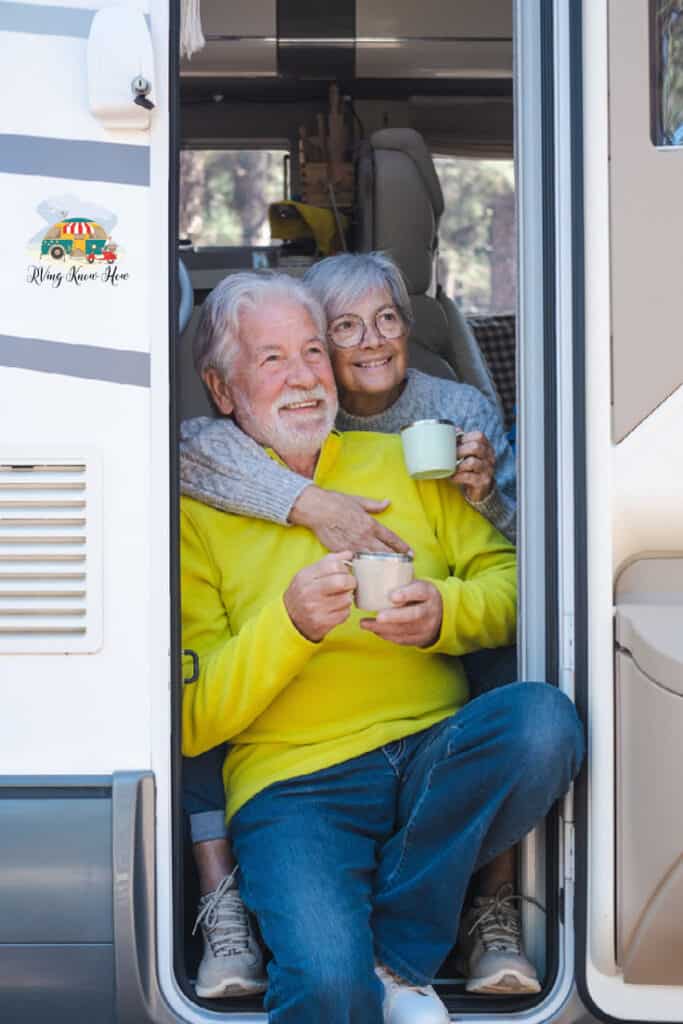 Conclusion
When organizing a couple's RV vacation, It's crucial to note that everyone's choices and circumstances differ, so tailor these suggestions to your requirements. Weather conditions, travel limitations, and campsite availability may also influence your plans, so keep informed and adaptable.
Frequently Asked Questions (FAQs)
Q. What are some must-have goods for a couples' RV trip?
A: Bring necessities such as comfortable clothing, toiletries, bedding, kitchen utensils, and cooking materials when preparing for a couples' RV trip. Remember to bring camping gear, outdoor equipment, and any other materials necessary for the activities you intend to participate in. Additionally, take candles, fairy lights, cozy blankets, and any other materials that may enhance the ambiance for you and your companion.
Q. How can I find RV-friendly campgrounds?
A: With the aid of several tools, finding RV-friendly campsites is pretty simple. Campendium and Recreation.gov are just a few websites and applications that give detailed information about campsites around the United States. Look for campsites with RV hookups, roomy sites, and services like restrooms, showers, and laundry. Read other RVers' reviews to get a sense of the campground's appropriateness for couples and their overall experience.
Q. Are there any special safety precautions to take when traveling in an RV?
A: Safety should always be a top priority during an RV journey. Before you hit the road, do routine maintenance inspections on your RV. Practice safe driving skills and become acquainted with RV driving procedures. Everything should be secured inside the RV to prevent them from moving during travel. Keep an emergency kit with first aid supplies, flashlights, and tools. Finally, stay aware of your surroundings for a safe and happy trip, secure your RV when you leave, and observe park regulations and standards.
Q. How can we make the most of our quality time together on our RV trip?
A: Choose activities promoting connection and romance to maximize your RV vacation. Enjoy the beautiful surroundings by walking, stargazing, or sharing a picnic. Participate in similar interests or attempt new experiences, such as making meals together or hiking, kayaking, or biking. Disconnect from electronics and experience the RV lifestyle's simplicity. Allow for spontaneity and treasure the uninterrupted companionship that RV travel provides.
Q. Are there any resources or communities for RV enthusiasts that we can join?
A: Certainly! The RV community is large and welcoming; several services and communities exist for RV enthusiasts. Online forums, social media groups, and websites like RVillage Facebook Group and RV.net allow opportunities to interact with other RVers, ask questions, and share experiences. Consider joining RV organizations or associations such as Good Sam Club or Escapees RV Club, which provide member perks, organized activities, and a sense of camaraderie among RV enthusiasts.