RV brokerage is like having a seasoned road trip buddy who knows all the best detours and hidden gems. These passionate brokers act as intermediaries, connecting eager buyers with dream RVs and helping sellers find the new perfect home for their beloved vehicles.
Think of them as matchmakers for the road, combining market knowledge and negotiation finesse to create win-win transactions.
What does an RV Broker do?
RV brokerage is open to anyone with a passion for RVs, a zest for sales, and a heart for customer satisfaction.
Whether you're an old-hand RV enthusiast or a newcomer drawn to the open road, RV brokerage offers a chance to blend your interests into a rewarding venture.
The Rising Need For RV Brokers
The rising need for RV brokers comes as no surprise since the expertise they come with is all things good for buying or selling an RV.
Expert guidance: Motorhome brokers provide the compass that points you toward the RV of your dreams, backed by their insider knowledge.
Time saved: Sellers can kick back and relax while brokers handle the nitty-gritty of advertising, negotiations, and paperwork.
A vast network: RV brokers have their contacts, which, in turn, speed up the matchmaking process.
Masterful negotiations: Brokers are the smooth talkers who ensure both parties get a fair deal.
Seamless convenience: Buyers get a tailored selection of RVs, and sellers sidestep the usual selling hassles.
Tips For Successful RV Brokerage
If you fancy a career in RV brokerage, here are a few tips to consider:
Become an RV guru: Study different types of RVs, their features, and the market trends. The more you know, the better you can guide your clients to their dream home on wheels.
License up, captain: Just like getting your driver's license before hitting the road, check if you need any licenses or certifications for RV brokering in your area. 
Master the art of communication: Being an RV broker is like being a travel guide. You need to listen to your client's dreams and concerns and then explain things in a way that even your grandma would understand. Clear and friendly communication is vital.
Get social online: Use social media to share your cool RV journeys through posts. Make your online presence strong. Share RV tips, stories of success, and even a peek into your RV life.
Meet and greet: Just like chatting with people at a campsite, try to network with RV dealers, RV repair shops, and anyone in the RV scene. Building a network could lead to partnerships and more opportunities.
Go beyond matchmaking: Don't stick to just pairing up RVs. Offer more services like inspections, finance help, or even setting up RV events.
Honesty is your best guide: Keep it real with your clients, as you would with your travel buddies. Being upfront builds trust and a solid rep.
Tech is your friend: Think of technology as your GPS for business. Use online media, virtual tours, and maybe even AI tools to improve your services.
Stay revved up: Being an RV broker is a journey, not a destination. Keep learning, adapting, and enjoying the ride.
Factors To Consider Before RV Brokerage
Here is a small table with the main factors to consider before you take up a career in RV brokerage:
| | |
| --- | --- |
| Factor | Details |
| The knowledge trail | A deep understanding of RV types, features, and market trends is the compass you'll need. |
| Communication pit stops | Stellar communication skills are vital for building trust and keeping clients in the loop. |
| Plotting your route | A robust online presence and a smart marketing strategy will steer clients your way. |
| Financial fuel | Plan for initial investments, ongoing costs, and the ebb and flow of income on this highway. |
What Could Go Wrong With RV Brokerage?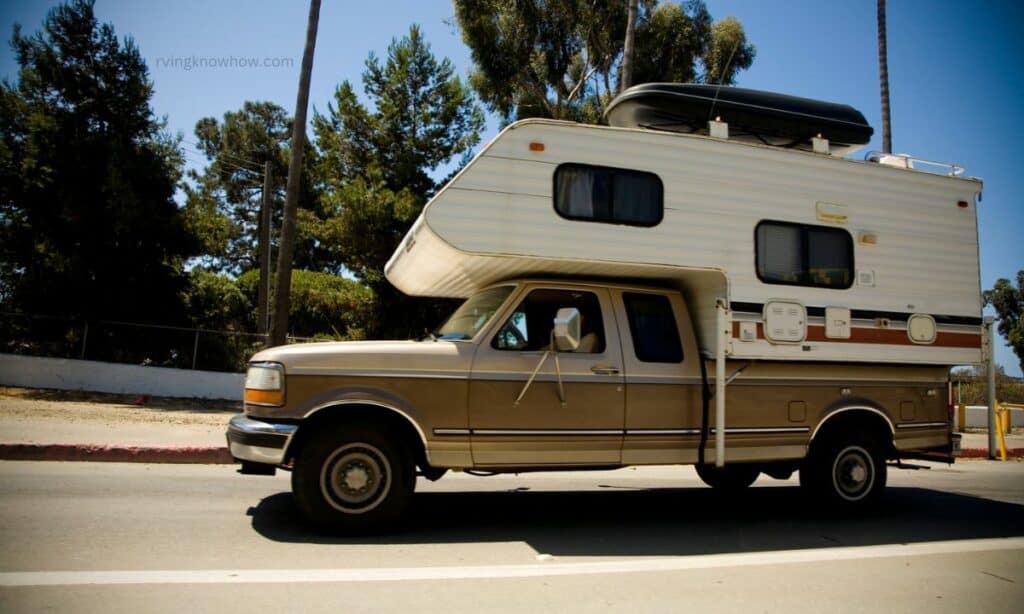 Like in every journey, things can go south rather fast in RV brokerage: Here are some things to look out for:
Lost in translation: Misrepresenting an RV's condition can lead to bumps in the road.
Weathering the market storms: Economic shifts can impact RV prices and demand, requiring savvy navigation.
Picture-perfect ≠ reality: You spot this fantastic RV online, and your heart's all in. But when you finally meet it in person, it's like seeing your favorite celeb without makeup – not quite what you expected.
Economic rollercoaster: Just like gas prices suddenly shoot up, the market can do the same with RV prices. You might end up paying more or getting less than you bargained for.
Engine quits: Imagine setting off on a road trip, and your engine fails. Clients might feel the same if the RV they bought isn't up to snuff or if they feel they've been given the short end of the stick.
The Future Of RV Brokerage
As more people embrace the RV lifestyle, the demand for hassle-free transactions will grow. 
RV brokers might expand their services, offering RV matchmaking and all sorts of road trip essentials—like helping you find the best camping spots or organizing RV maintenance. 
Final Word
The road to RV ownership, whether buying or selling, can be an adventure with the right guide by your side. RV brokerage is more than a business; it's a pursuit that unites RV lovers, creates lasting connections, and helps dreams take the wheel. 
So, whether you're a wide-eyed traveler seeking your dream RV or an entrepreneur ready to pave the path, RV brokerage offers a route to success where the open road meets endless possibilities.
FAQs
1. What is RV brokerage, and how can it help me buy or sell a motorhome?
RV brokerage involves helping people to buy or sell RVs. An RV broker is an expert who links sellers and eager buyers, making the whole process as easy as smooth.
Whether searching for your dream motorhome or saying bye to your trusty travel buddy, an RV brokerage makes everything simple and fun.
2. What are the advantages of using a pop RV brokerage to buy or sell a recreational vehicle?
A pop RV brokerage is your one-stop shop for everything RV. They're the matchmakers, bringing together buyers and sellers in a stress-free setup. There are several advantages, such as access to a wide range of RV options, expert guidance, and help to navigate the paperwork roadblocks. It's like having a trusty co-pilot for your RV adventure.
3. How does working with a camper broker simplify buying or selling an RV?
Partnering with a camper broker make it easy to take care of the nitty-gritty, from advertising and negotiations to paperwork. These brokers would usually have more knowledge about selling and buying RVs. They can make the process much simpler for a novice. 
4. What should I consider when choosing an RV brokerage to assist with my motorhome transaction?
To pick the right RV brokerage, focus on brokers with a solid track record, good communication skills, and a deep understanding of the RV market.
Reviews and referrals from fellow RV enthusiasts are crucial because they allow you to hear from those that have used a particular. Be clear about their fees and services to avoid nasty surprises later.