When you think of Florida, you probably imagine plains and sunny beaches. But you'd be surprised by how many beautiful waterfalls in Florida are hidden in the forests and springs.
And the best part is you can visit these natural waterfalls with your RV! Let's find the most breathtaking waterfalls in Florida and the state parks near Orlando, where you can easily camp with your RV. If you have any questions about waterfalls in Florida, make sure you read to the end, where I answer some of the frequently asked questions. 
What Are Some Popular Waterfalls In Florida?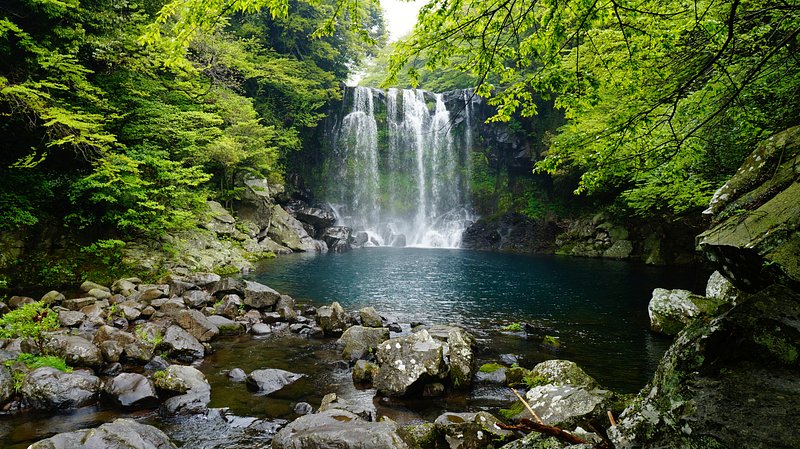 Florida waterfalls may not be as dramatic as Niagara Falls, but they are still worth a visit for their relaxing atmosphere. Here are some of Florida's most popular waterfalls to add to your bucket list. I have visited most of these falls. For those I haven't been to, I have included them based on thousands of reviews by RViers who have camped near them.
Big Shoals State Park
This reverse waterfall is encircled by striking 80-foot-tall limestone bluffs that provide an amazing view of the swiftly flowing water.
You can walk up the rocks to see the water trickling below instead of descending to the base of a striking vertical fall. The 28 miles of hiking paths will offer any vista you may desire. And if you're an experienced rapid-runner, you will surely be eager to test the waters in a whitewater canoe or kayak.
Big Shoals State Park is just outside the Osceola National Forest and Wildlife Management Area and about 15 minutes north of Lake City.
Nearby RV Parking Spot
With RV camping at the park's center, you will also see beautiful walking trails. To see the Big Shoals Rapids, park at the Big Shoals parking lot and climb the Yellow Blaze route for one mile. Remember that the Little Shoals and Big Shoals rapids are inaccessible by car.
Therefore, the best route to Little Shoals Rapids is to drive into the park via the Little Shoals entry, proceed down Road 1, and then make a right onto Road 6. After parking your RV at the end of Road 6, you can continue hiking on the Mossy Ravine trail for about 0.5 miles until you reach the Little Shoals sign.
Rainbow Springs State Park
Rainbow Spring is one of Florida's oldest artificial waterfalls, where three exquisite tiered waterfalls will greet you. Built in 1930, it is both historically significant and breathtakingly beautiful.
It offers plenty of walking and running trails, picnic sites, restrooms, and several entry spots for swimming, canoeing, and tubing. Since swimming with manatees is one of the park's most popular attractions, the best time to visit this state park is usually in the spring.
It is about 20 minutes from Ocala and five minutes from the center of Dunnellon, Rainbow Springs.
Nearby RV Parking Spot
Despite its tiny size, the RV camping area has everything you need to have a great time. Every campsite features 20, 30, and 50-amp electricity, water, and sewer hookups.
Pets are allowed in the campground but not in the swimming facilities. The restrooms are also ADA-compliant. Plus, the RV staging area is close to a dump station.
Steinhatchee Falls
This small and lovely waterfall on the Steinhatchee River is in a secluded area of the larger Steinhatchee Springs Species Management Area. This waterfall doesn't need much hiking and will let you get up close and personal with some local species.
You may encounter animals like deer, tortoises, and even wild hogs here. And if you like to swim in these calm waters, you will find a ladder that descends into the lake. You will also get a distinctive oak canopy that provides beautiful shade for relaxing and having a picnic.
This quaint village of Steinhatchee River connects with the Gulf of Mexico, which is just a short distance from these falls.
Nearby RV Parking Spot
This location has seven RV spots, three of which have 50 amp connections, and four have 30 amp connections with water and sewage hookups.
In addition, they provide a small tackle shop, wet slips, and a private boat ramp. Next to the RV space, you will also find a shower and a single restroom.
How Can I Find Natural Waterfalls In Florida?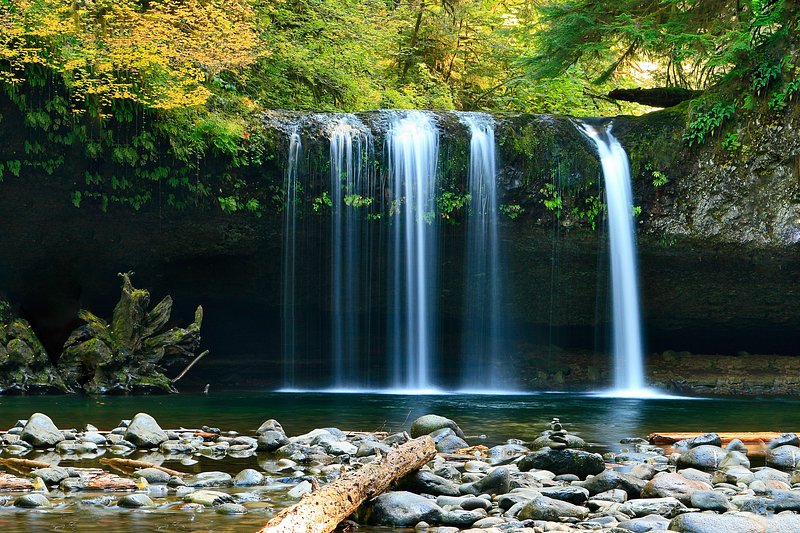 Florida is not known for its natural waterfalls, but there are still some beautiful natural waterfalls in Florida that you can enjoy with your loved ones. Here are some of the best ones to visit:
Falling Creek Falls
Located in a small park north of Lake City, Falling Creek Falls is one of the best natural waterfalls in Florida. Although it only has a 12-foot drop, you can find this gentle cascade over magnificently carved limestone by a half-mile loop trail.
Since it is located just seven minutes from Lake City, you can also visit the Big Shoals State Park and see both Florida waterfalls in a single day. However, this lovely spot will make you want to stay longer.
Nearby RV Parking Spot
The park features five distinct zones with 202 campsites. And some of these sites allow you to accommodate your 65-foot-long RV. Each campsite also features six restrooms, barbecues, water, electricity, and a sewer connection, available at 108 locations.
Falling Waters State Park
The Falling Waters State Park boasts the tallest and most beautiful waterfalls in Florida. This natural waterfall has a height of 73 feet and a width of 20 feet. You can easily access this park through a short one-mile trail that only changes elevation by about 75 feet.
And if you are looking for some fresh air walk, you can hike a light hiking trail too. However, you may need to climb a few more steps to reach the lower viewpoint and enjoy an impressive view.
Accessible from numerous Florida metropoles and smaller towns in between, this RV-friendly waterfall is located around one hour and fifteen minutes west of Tallahassee. And if you are coming from east of Pensacola, you must drive for around one and a half hours to reach this spot.
Nearby RV Parking Spot
The campground at Falling Waters State Park features 24 single-family campsites with electricity and water hookups. You will have a lovely time enjoying the view of the evergreen forest surrounding the park by sitting in the shade.
In addition, you will get a barbecue grill, fire ring, table, flush toilets, hot showers, drinking water, and a disposal station.
Devil's Millhopper State Park
Along with the beautiful waterfalls in Florida, Devil's Millhopper State Park offers a unique site of a 120-foot-deep hole in the ground. You will only encounter such a unique hole formed by several limestone sinkhole collapses caused by underground water flows that gradually dissolve the natural limestone in central Florida.
You will also find exposed rock strata dating back millions of years as they descend the artificial steps into this unique hole in the ground. Offering native flora and species to flourish, this park is located just north of Gainesville.
It also serves as the state's cultural and sports hub, frequently bustling with students on weekends. However, as a tourist, you will see the unforgettable view of central Florida's terrain, which is very different from the white sand beaches.
Nearby RV Parking Spot
The Travelers Campground, Santa Fe Palms RV Resort, and Kate's Fish Camp are some of the best nearby campsites for night camping. They provide a decent selection of lodging choices, from basic tent sites and group camping to full hookups with electricity, water, and sewage connections.
You may also get hot showers, flush toilets, a dump station, a swimming pool, a kids' play area, and an on-site convenience store, depending on which one you stay at.
Where Can I Go Hiking To See Waterfalls Near Me?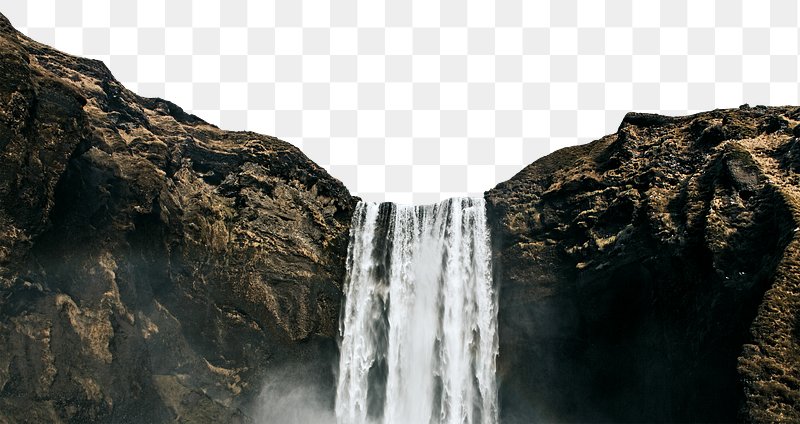 To go hiking and see waterfalls, search using the terms "hiking waterfalls near me?" Here are some of the best beautiful waterfalls in Florida to go hiking:
Dunns Farm Trail
This easy-to-intermediate trail is located at Jennings State Forest and is a 3.5-mile circle. It winds through flatwoods, seepage slopes, ravines, and a restored longleaf pine forest.
Due to the bluffs and ravines, this trail features numerous minor waterfalls, all marked. Here, you will engage in leisure pursuits, including hiking, hunting, picnicking, birdwatching, wildlife observation, and photography.
Furthermore, depending on the season, you might see tarflower, Bartram's ixia, and a few different kinds of orchids.
Nearby RV Parking Spot
This hike-in camp location offers a single fire ring, a trash can, and an open space big enough to accommodate your single tent and parking. The one-way hike is 1.1 miles long and is the only way to get to the camping area.
Morikami Japanese Gardens
This cascaded artificial waterfall inside the Morikami Japanese Gardens in Delray Beach is a hidden gem. And its true beauty is Roji-en, which means "gardens of the drops of dew."
Admiring and doubting whether it is artificial, you can stroll through the bamboo groves and other Japanese flora in the surroundings. And if you or your significant others love history, visit the nearby museum. There, you will view some very stunning and one-of-a-kind Asian art.
Surrounded by a gorgeous beachfront, you will also find many eateries, museums, shopping options, and other attractions outside West Palm Beach in Delray Beach.
Nearby RV Parking Spot
The area has several RV parks, including the John Prince Park Campground, the Palm Beach Traveler RV Park, and the John D Easterlin Park. You will get complete hookups, a heated swimming pool, a clubhouse, shuffleboard, and laundry facilities here.
Weeping Ridge
Nestled in the Florida panhandle, this stunning waterfall is one of the most beautiful waterfalls in Florida. This preserve is part of Torreya State Park and is most well-known for its unique trees, well-kept green spaces, and eerie plantation mansions.
Seemingly carved out of the earth, Weeping Ridge is a fascinating tiny waterfall that stands out against the surrounding landscape. Here, you can easily access the trail winds across several ridges before coming to a small, distinctive waterfall from the state park's campground. You can also look at other fascinating geological formations, such as Bluff Rock, where the Apalachicola River is located.
Located one hour west of Tallahassee, this park is near the expansive Apalachicola National Forest to the north. Moreover, this site will give you many chances for hiking, canoeing, and spring swimming.
Nearby RV Parking Spot
The 30-single-family campsites at Torreya State Park are atop a steep bluff with breathtaking views of the Apalachicola River. These campsites are designed to hold RVs, trailers, and tents.
Each campground features a table, fire ring, grate, and water/electric hookups. You can get a dump station, flush toilets, and drinking water, all offered by campgrounds.
What Is The Nearest Waterfall To Orlando, Florida?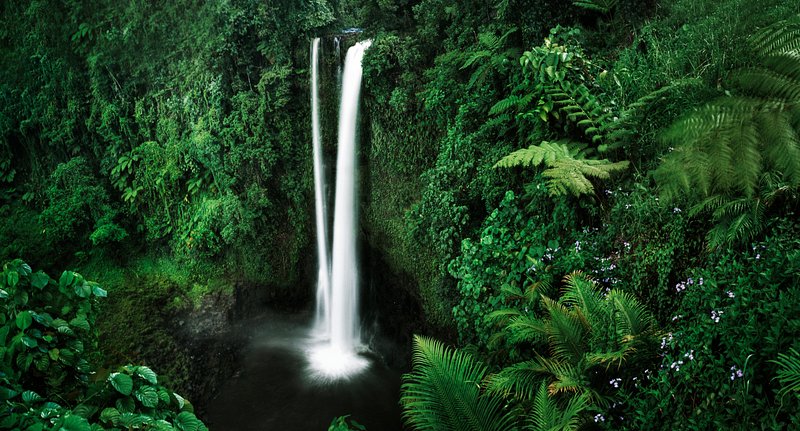 Are you trying to search using the phrase "nearest waterfall near me"? Silver Glen Springs's beautiful waterfalls in Florida tick all the boxes:
Silver Glen Springs
Being one of the most significant springs, it falls into a creek that later falls into Lake George. The Silver Glen Springs Recreation Area, surrounded by old middens full of fossilized snail shells, is also a significant archaeological site. And downstream from the bathing area, you can also go fishing.
To reach this state-of-the-art fall, you must follow SR 40 east from I-75 in Ocala for 34.5 miles. After veering left at the light, drive 5.9 miles north to the Silver Glen Springs entry, which is located across the Yearling Trail on the right. To reach the same traffic light at SR 19, travel 34 miles west on SR 40 from Ormond Beach's Interstate 95.
Nearby RV Parking Spot
In addition to 58 picnic tables and 30 pedestal grills for cooking and picnicking, the Silver Glen Springs Recreation Area has a walk-up store with food, drinks, and souvenirs. You will also get portable restrooms, a changing area, a volleyball net, and volleyball rentals here.
RV-Friendly State Parks Near Orlando
Here are a few of the top RV-friendly state parks near Orlando that you should check out:
Lake Louisa State Park
This park offers a range of scenery and activities, and it's only 30 minutes from Orlando. You will encounter six lakes for fishing, boating, or canoeing. You can also access 20 miles of hiking and biking paths.
If you want a horse-riding experience, you will get eight miles of equestrian trails for horseback riding. The park offers 60 RV spaces with power and water hookups, cabins, and basic campsites.
Wekiwa Springs State Park
The Wekiwa State Park near Orlando is just 20 minutes from Orlando's downtown, which offers hiking and biking on 13 miles of trails. Moreover, you can also do swimming, kayaking, and even canoeing in the glistening spring water. With 60 RV campsites, this park has a nature center, a concession stand, and activities offered by rangers.
Blue Spring State Park
This state park, approximately 40 minutes north of Orlando, features the largest spring on the St. Johns River. You can take a kayak tour or a river cruise year-round or go scuba diving or snorkeling in the summer to witness manatees in their natural habitat. You will also find 51 RV campsites in the park, each with a restroom, dump station, and electricity and water hookups.
Final Thoughts
Florida is a genuinely distinctive terrain with much to offer, especially if you're a water lover. While it might not contain the most natural or the largest waterfalls, it still has enough beautiful waterfalls to amaze you.
So, start your RV and explore Florida's landscape piece by piece, from beaches, waterfalls, and state parks near Orlando to springs and all points in between. And don't forget to enjoy the brilliant light and cascading waves outside.
Looking for some of the best campsites in Florida and how to make the most of it? I've got a complete guide for you!
FAQs
What Are The Best Waterfalls To Visit In Florida?
Some of the most beautiful waterfalls in Florida are:
Falling Waters State Park
Rainbow Springs State Park
Devil's Millhopper Geological State Park
How Much Is RV Parking Per Month In Florida?
You should budget between $50 and $100 per night or between $500 and $1,500 for one month of RV parking in Florida.
When considering driving an RV to see some of the beautiful waterfalls in Florida, keep these things in mind:
RV parks in remote or less populated locations are typically less expensive than those near towns, beaches, or major attractions.
RV parks with extra amenities like Wi-Fi, laundry rooms, pools, playgrounds, and full hookups will cost more than those with only the most basic amenities.
Peak times, like winter or spring break, are typically more expensive for RV parks because demand is higher and supply is lower.
Which Waterfall Of Florida Is Popular?
Rainbow Springs State Park is the most popular waterfall in Florida. Visited by 200,000 people annually, this biggest and oldest spring features a unique and beautiful waterfall and a range of recreational opportunities.