If you're looking to rent out your RV, follow these steps. First, thoroughly clean and prepare your RV for rental. Take appealing photos and create a detailed listing on reputable rental platforms. Set competitive pricing based on factors like location and amenities. Clearly outline rental rules, requirements, and insurance coverage. Screen potential renters and establish a rental agreement. Lastly, provide thorough instructions and support for a smooth rental experience.
Renting out your motorhome can be a great way to make $500-$1000 weekly. According to the 2021 North American Camping Report, around 13 million US families own an RV, but studies show they're only used for about 19 days a year.
Renting out my RV has proven to be a terrific investment, allowing me to earn a consistent source of passive income. While it has been challenging, enjoying and profiting from my motorhome has been a fantastic experience. The demand for RV rentals continues to climb, assuring a steady stream of renters looking for unforgettable adventures on wheels.
In this post, I'll reveal the keys to effective RV rentals. We'll also dive into enticing marketing methods and fail-safe tips for a smooth rental experience. So, buckle up and keep reading to make your RV rental business successful!
Is Renting Out Your RV a Good Investment?
Renting out an RV has both advantages and disadvantages. Here are some pros and cons of renting out your RV:
Pros
Cons
Extra income
Business Opportunity
Low start-up costs
Risk of damage
Liability concerns
The time and effort required
Low start-up costs
Is It Worth Buying An RV And Renting It?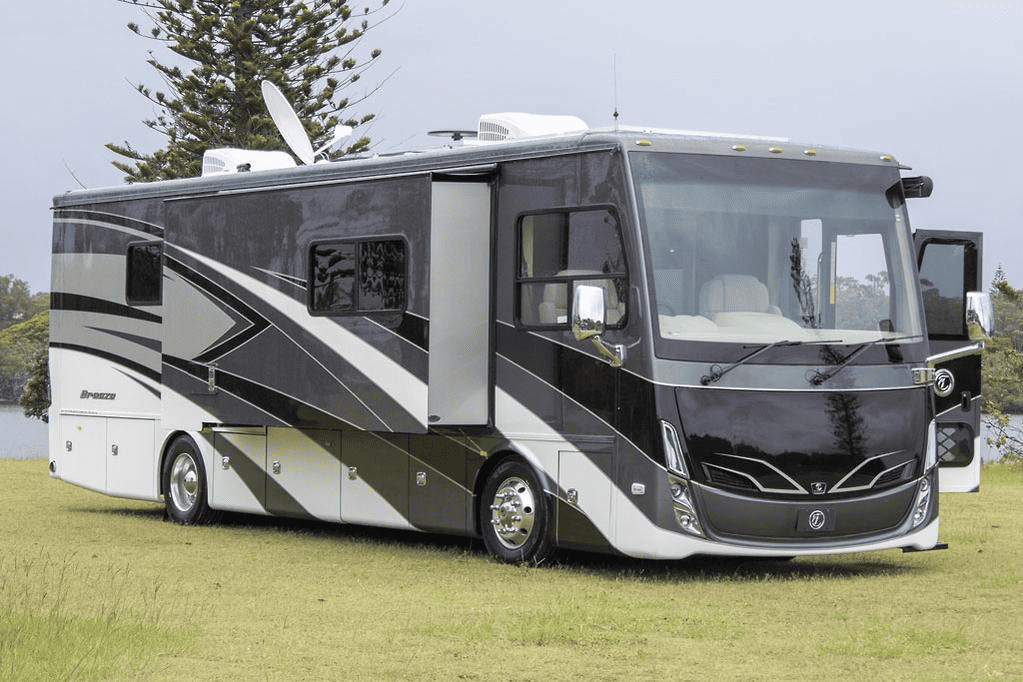 If done right, purchasing an RV and renting it out can be profitable. However, there are various aspects to consider before purchasing an RV for rental reasons.
| | | | |
| --- | --- | --- | --- |
| Type of RV | Rental Price (per night) | Rental Price (per week) | Potential Earnings (annual) |
| Class A | $175-$275 | $1,225-$1,925 | $15,000-$30,000 |
| Class B | $100-$200 | $700-$1,400 | $12,000-$25,000 |
| Class C | $150-$200 | $1,050-$1,400 | $13,000-$27,000 |
| Travel Trailer | $50-$125 | $350-$875 | $9,000-$19,000 |
| Fifth Wheel | $60-$150 | $420-$1,050 | $11,000-$22,000 |
| Pop-up Camper | $50-$100 | $350-$700 | $6,000-$13,0000 |
Source: Camper Report
RVs can be pricey, and it's necessary to consider the RV's cost and any financing, insurance, and maintenance expenditures. First, you can assess the possible return on investment (ROI) and if renting out the RV would provide a substantial profit.
Second, think about the need for RV rentals in your area. Renting out your RV might be profitable if there is a significant demand for RV rentals in your region. However, if demand is low, you may need help to find renters and make a profit.
Finally, assess how much time and effort will be necessary to operate your RV rental business. Marketing, booking administration, cleaning, maintenance, and customer service are all aspects of renting out your RV. Establishing whether you have the time and resources to run the rental business efficiently is critical.
How Do You Rent Out Your RV?
Renting out your RV can be a successful business, but it takes some planning and effort. Here are the procedures to follow if you wish to rent out your RV:
List your RV: After selecting a rental platform, you can create a listing. Include high-quality images, informative explanations, and rental terms and conditions that are easy to understand. The more details you supply, the more probable tenants will reserve your RV.
Set your rental rates: Set your rental prices based on the suggestions of the rental platform, your personal financial goals, and the market demand for RV rentals in your region.
Vet renters: When renters make rental requests, it's crucial to thoroughly vet them to guarantee they're responsible and dependable. Try asking for references and reviewing their rental history.
Prepare your RV: Ensure it's in good working order before renting out your RV. As needed, this can involve cleaning, maintenance, and repairs.
Arrange for pickup and drop-off: Coordinate with renters to set pickup and drop-off times that work for both parties. Provide detailed instructions for using your RV and emergency contact information.
How Much Should I Charge to Rent My RV?
Choosing how much to charge for renting out your RV can take time and effort. Many factors can impact the price, such as the RV's location, type, and size, the rental period, and the level of amenities included.
Pricing too high might make it harder to locate tenants, while a low price could lead to missed earnings. That's why it's crucial to conduct your homework and evaluate the current market prices for RV rentals in your area to ensure you're pricing your RV competitively.
A pricing tool that considers all these things is one way to find a fair price. Some popular choices are RVshare's price calculator and Outdoorsy's pricing tool. These programs consider all relevant facts and recommend a rental price based on market data and trends.
What Should I Do to Prepare My RV for Rental?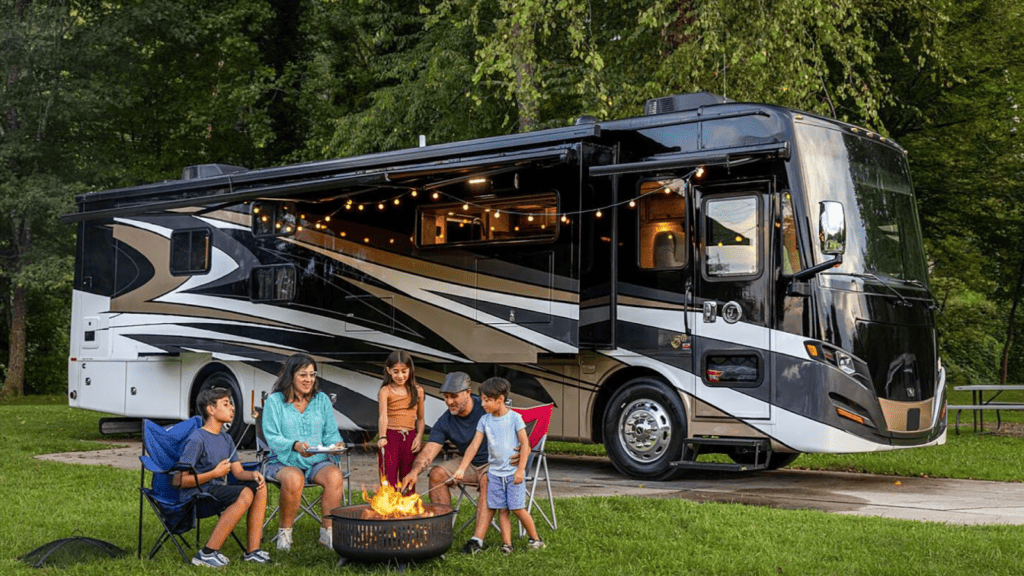 Preparing your RV for rental is an essential step in the process because it ensures that your renters have a safe and enjoyable experience while using your vehicle. Here are some crucial steps to follow:
Thoroughly clean your RV: Before renting it, ensure it's clean and ready for your renters. Wiping down all surfaces, cleaning the bathroom and kitchen, and vacuuming or sweeping the floors are all part of the cleaning process.
Examine all systems: Check that all systems in your RV are operating appropriately, including the electrical and plumbing systems. Make any necessary repairs or upgrades to ensure your renters' stay is pleasant and trouble-free.
Stock your RV with necessities: Essentials are toilet paper, paper towels, cleaning supplies, and cooking equipment. This will allow your tenants to relax and enjoy their trip without anxiety.
Make an instructional manual: Create a manual for your renters that explains how to use all of the RV's systems, including the electrical, plumbing, and heating/cooling. This guarantees that your RV's tenants will utilize it securely and without incident.
Safeguard personal goods: Clothing, bedding, and personal devices are examples of such products. Before giving the keys to your tenants, ensure your RV is locked and safe.
Following these measures will guarantee that your RV is in excellent shape and ready for rental. A well-prepared RV will give your renters a better rental experience and boost your chances of earning great reviews and repeat renters.
How Do I Advertise My RV for Rent?
The next step is to promote your RV for rent after establishing how much to charge and how to prepare it for rental. Each platform has its cost structure, so do your homework and evaluate your possibilities before deciding.
You can also promote your RV for rent on social media sites such as Facebook Marketplace and Instagram and through word-of-mouth among friends and relatives. Post posters at nearby RV parks, campsites, and tourist information centers to reach possible tenants.
Include high-quality images of your RV, a thorough description of its features and facilities, and any rental criteria or limitations you may have when making your ad.
Do I need Insurance Coverage for My RV?
As an experienced RV owner, I understand the importance of having proper insurance coverage when renting out your RV. It's crucial to protect yourself and your investment in case of any unforeseen incidents. Here's what you need to know:
Yes, you do need special insurance when renting out your RV. Standard vehicle insurance plans typically don't cover rentals, exposing you to potential liabilities and financial risks.
Before renting out your RV, take the time to research and compare insurance options thoroughly. Choose a policy that safeguards your interests and provides comprehensive coverage for your renters.
You can consider insurance options designed for RV rentals to ensure adequate coverage. Platforms like Outdoorsy and Roamly offer insurance plans that typically include liability, collision, and comprehensive coverage.
When reviewing insurance policies, the devil is in the details. Look for age restrictions for renters and exclusions for specific damages. You can also explore additional coverage options through your insurance provider. This can fill potential gaps in coverage and provide an extra layer of protection.
Top 3 Platforms To Rent Your RV
If you've followed along, you're ready to list and rent out your RV! Here are my top 3 RV rental platforms for you to check out:
RVnGO is one of the most popular websites that link RV owners with potential renters. It provides a straightforward and user-friendly platform for selling and renting RVs, making it simple for both sides to interact and organize.
RVnGO is unique because it allows renters to search for RVs depending on their location, which is helpful for individuals wishing to rent an RV in a particular region. RV owners have complete control over their rental company since they can determine their pricing and availability.
They offer diverse RVs, from modest campers to large motorhomes. To guarantee a smooth rental experience, RVnGOalso provides several amenities, such as RV rental insurance, roadside assistance, and customer support.
Outdoorsy is another well-known peer-to-peer RV rental platform linking renters and owners. It provides an easy-to-use platform that allows RV owners to rent out their cars and renters to search for and book RVs online. Outdoorsy has an extensive range of RVs, including Class A, B, and C motorhomes, travel trailers, and pop-up campers.
Outdoorsy's straightforward pricing approach allows RV owners to determine their rental prices and keep up to 90% of the rental earnings. RV owners can also use the platform to operate their rental company, which includes a message system, calendar, and reservation management.
Another unique RV rental platform that links RV owners and renters is RVShare. It provides an easy-to-use platform that allows RV owners to rent out their cars and renters to search for and book RVs online. RVShare rents out a wide range of RVs, from small towable trailers to huge motorhomes.
One of the most essential aspects of RVShare is its insurance coverage. It provides a complete insurance policy that protects the RV owner and renter in case of an accident or damage. RVShare also offers 24-hour roadside assistance and customer service to ensure a pleasant renting experience.
Conclusion
For me, renting out my RV offered up a world of fascinating possibilities and the possibility of a significant weekly income. You can also attract keen renters ready to go on remarkable adventures by analyzing the market and setting competitive rental pricing.
You can prepare your RV thoroughly, ensuring it shines inside and out and that all systems operate perfectly. Next, join trusted rental platforms or post an ad for your RV on specialized websites to connect with an extensive network of potential renters.
When considering RV rentals, it's essential to consider the various benefits and potential concerns. Most renters are responsible folks who treat your RV as their own. To protect against unanticipated events, you can take proactive actions such as thoroughly screening tenants and obtaining extensive insurance coverage.
Key takeaways:
Research the market and determine rental rates before starting.
Thoroughly clean and ensure your RV is in working order for renters.
Join top rental platforms or list your RV on dedicated websites to connect with potential verified renters.
Always make sure to have proper insurance coverage.
Frequently Asked Questions (FAQs)
How much can I earn by renting out my RV?
Earnings from RV rentals can vary depending on factors such as location, rental duration, and the type and condition of your RV. On average, RV owners can earn anywhere from a few hundred to several thousand dollars per week during peak rental seasons.
Do I need special insurance to rent out my RV?
Yes, it's essential to have adequate insurance coverage when renting out your RV. Standard auto insurance policies may not provide sufficient coverage for rental activities. Speak with your insurance provider to explore options for specialized RV rental insurance to protect against potential risks.
How should I screen potential renters?
Screening potential renters is crucial to ensure the safety of your RV. Consider requesting driver's license information, conducting background checks, and even setting minimum age requirements. It's also helpful to communicate with renters directly to understand their intentions and level of responsibility.
Should I provide amenities and supplies in my RV rental?
Providing essential amenities and supplies can enhance the rental experience for your guests. Consider including kitchen utensils, bedding, camping chairs, and basic toiletries. These extras can make your RV more appealing to renters and improve their satisfaction.
How should I maintain and clean my RV between rentals?
Maintaining a clean and well-maintained RV is essential for positive rental experiences. Perform regular inspections, address any mechanical issues promptly, and clean the interior thoroughly before each rental. Pay attention to details such as fresh linens, stocked supplies, and a tidy exterior to create a welcoming atmosphere for renters.
Can I restrict where my RV can be taken during rentals?
As the RV owner, you have the right to establish rental restrictions. You can specify which areas or types of terrain your RV can be taken to, ensuring its safety and longevity. Communicate these restrictions clearly to potential renters to avoid any misunderstandings.
What if there is damage to my RV during a rental?
In the unfortunate event of RV damage, comprehensive insurance coverage is essential. It's essential to address any damage professionally and efficiently. Document the damage with photos, promptly report the incident to the renter and your insurance provider, and follow the necessary steps to resolve the situation.
How can I market my RV rental effectively?
To reach a wider audience, utilize online platforms dedicated to RV rentals, such as rental marketplaces or specialized websites. Create an appealing listing with high-quality photos, detailed descriptions, and competitive pricing. Promote your listing on social media and engage with potential renters to increase visibility and bookings.