When you purchase an RV, one of the items that may or may not be inside is the owner's manual. If you purchased the camper used, the previous owner may have thrown it away or misplaced it.
If it's a new RV, it probably came with the manual, but maybe you tossed it to save on weight or perhaps you're on a trip and need it, but you left it at home.
Regardless, there may come a time when you need your old RV owner's manual but you don't have it. Where can you find a new copy of the manual for your old RV?
There are several places to look, and your chances of finding a copy of your old RV owner's manual are actually pretty high. In this article, I have done the research to provide a few ideas for where to look to get a copy of your RV manual.
I will include the insider's secrets for finding this useful (but often misplaced) booklet, from the manufacturer's website to online searches and beyond.
Even if your RV's manufacturer is out of business, this article includes tips to find manuals for defunct camper brands and businesses.
How to Find a Copy of Your Old RV Owner's Manual
There are a few different places to find a copy of the RV Owner's Manuals for your camper.
Although the manufacturer's website is usually the best go-to spot to check, your RV may have been manufactured by a company that's no longer in business, or perhaps your model of camper is vintage and the manual is long gone.
Below is a list of places to look for to find free RV owner's manuals online:
1: Manufacturer's Websites
When you're looking for your old RV owner's manual, the first place you should check is the manufacturer's website.
They usually keep records of digital (PDF) owner's manuals for all models and years of their campers, but you might have to do some digging.
With older models, you might find it buried pretty deep, but it's often still available.
What's more, you'll find plenty of other useful information about repairs, maintenance, system functions on board your camper, and more.
For quick links to some of the most popular and common camper brands and their owner's manuals, check out this list:
If your camper's brand is not on this list, check the manufacturer's website for the owner's manual before you proceed to trying the other methods of finding old RV manuals.
Typically, you can find them in the "Owners" section, or in the footer of the website.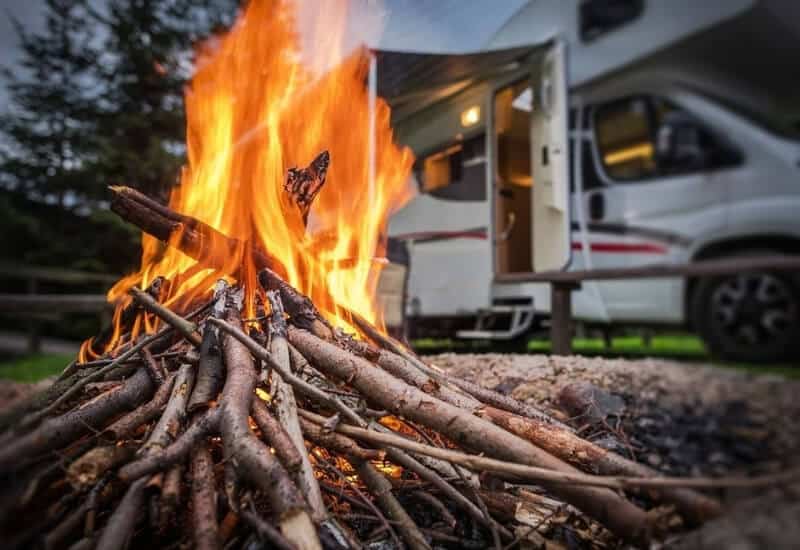 2: Web/Internet Search
If you're unable to find the owner's manual for your RV using the manufacturer's website, the next step is to search the internet.
Head to your favorite search engine and search for your camper's owner's manual using the following formula:
[Manufacturer's Name] [Your RV Model] "Owner's manual"
You might have to dig a little bit to find the right year, but this method is also pretty quick and is often very successful.
3: Craigslist or eBay
If your web search does not prove successful, you may be able to find hard copies of your RV owner's manual on sites like eBay or Craigslist.
Often times, people will find an old owner's manual and they will list them on these types of websites to make a couple extra dollars.
eBay and Craigslist could also be great places to look if you need a specific owner's manual and you want a paper copy.
Although you'll have to pay for access to the manual with this option, it should be pretty inexpensive and relatively easy to gain access to.
You might also come across eBay or Craigslist listings in a basic internet search.
4: RV Owner's Clubs & Forums
If your efforts on manufacturer's websites and your searches across the internet and listing sites did not help you find the RV owner's manual you need, you should check online RV owner's clubs and forums.
In addition to providing helpful tips and solutions for common issues or challenges, these forums feature conversations between RV owners and offer the chance to ask questions.
In some cases, you will have to register before being able to comment or engage with the forum members, but you're an RV owner after all, so you might benefit from the online community in these forums.
RVUSA is one such forum, and the platform welcomes questions and comments from registered users.
In addition to forums, there are clubs online for owners of campers of specific brands and manufacturing makes, like Airstream.
RV club members are very active and many would be happy to share a digital copy of their owner's manual.
RV-Camping.com has a great list of online RV clubs, including clubs for specific brands as well as other groups.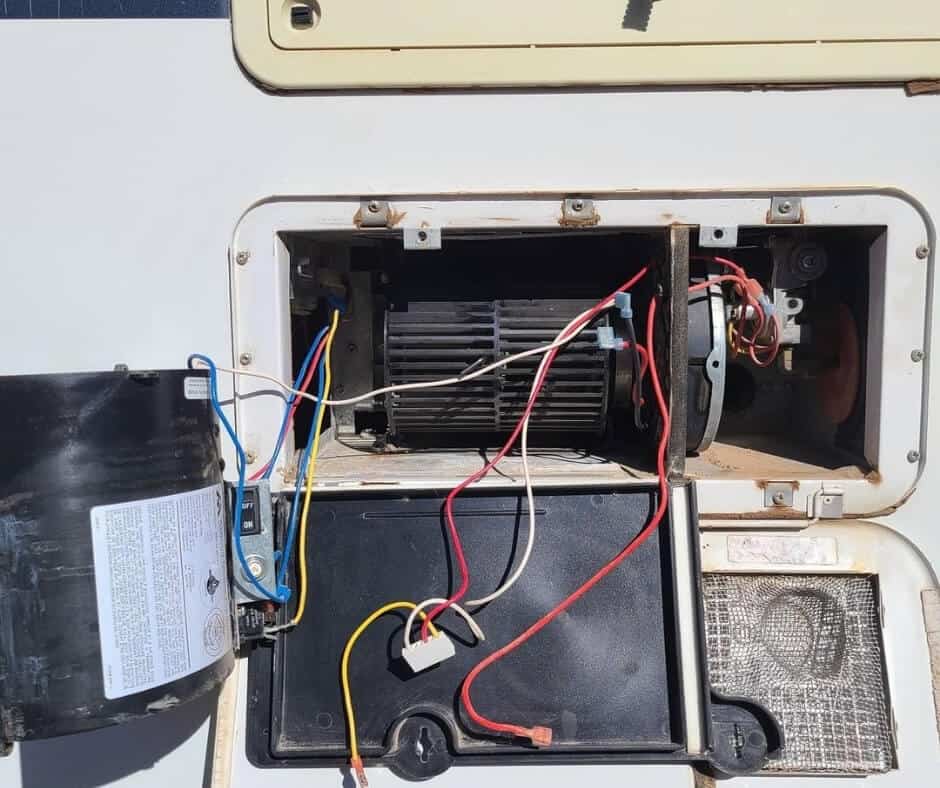 5: RV Basics
Another excellent website is RVBasics.com, where you can find editorials, technical articles, and RV lifestyle articles to help you make the most of your RVing experience.
The website also has info about how to find and obtain owner's manuals for all types of campers.
What's more, RV Basics has a directory of Used RV Parts & Salvage Yards, wiring diagrams for RV electrical panels, and more.
The website also includes some key things for owners of older RVs to keep in mind.
Since they're not in original condition, older RVs might have had parts and mechanics replaced or updated, so even when you find the original manual, it might be out of date regarding the newer functions of your RV.
If you own an older RV, RV Basics recommends:
Look on the chassis and under the hood to find the true manufacturer names. Even if the RV was made by Forest River, that doesn't necessarily mean Forest River made the undercarriage or the engine. In fact, Forest River often uses chassis manufactured by Ford for their RVs. Even if you can't find the owner's manual for your RV, it may be easier to find the one from the automaker.
Try using a basic guide, such as Chilton's Truck and Van Repair Manual.
Conclusions About Finding Old RV Manuals
It's true that it might be challenging to find an RV owner's manual, especially if you have an older RV and you need a hard copy.
I hope this list has provided useful places to look for a PDF copy of your camper's owner's manual.
Just be sure to try each method, and if one doesn't result in finding a copy, move on.
Keep in mind, people are always selling random things online or at garage sales, so keep your eyes open, and good luck!