According to Condor Ferries, a reliable source for facts and stats, 7.2 million families went camping at least once in 2022. RVs can be a fun experience when you actively plan things to do while camping during your trip to keep it lively. It is all about exploring and relaxation. However, we often struggle with the dilemma of making the trip fun and exciting.
There is unquestionably something unique about taking to the open road, escaping the city, and engulfing yourself in the embrace of nature. I've always had a passion for the great outdoors and a hunger for adventure. So here I am to shed some light on some fun activities to do while camping with your RV. I always enjoy camping with these activities, no matter who I am with.
I love spending time with friends and family around a campfire while exchanging tales, roasting marshmallows, and admiring the stars. Camping with an RV provides it all, whether you're a hiker, a fisherman, or a reader looking for a peaceful place to curl up with an excellent book. From heart-pounding activities to serene leisure moments, there is something for everyone to enjoy. Make the most of each minute as you plunge into RV camping!
Below is a list of fun activities to do while camping.
1. Adrenaline Rush
Are you one of those who like to feel the increased heartbeat and the adrenalin rush through the veins? Because there is no shortage of heart-pounding activities to engage in.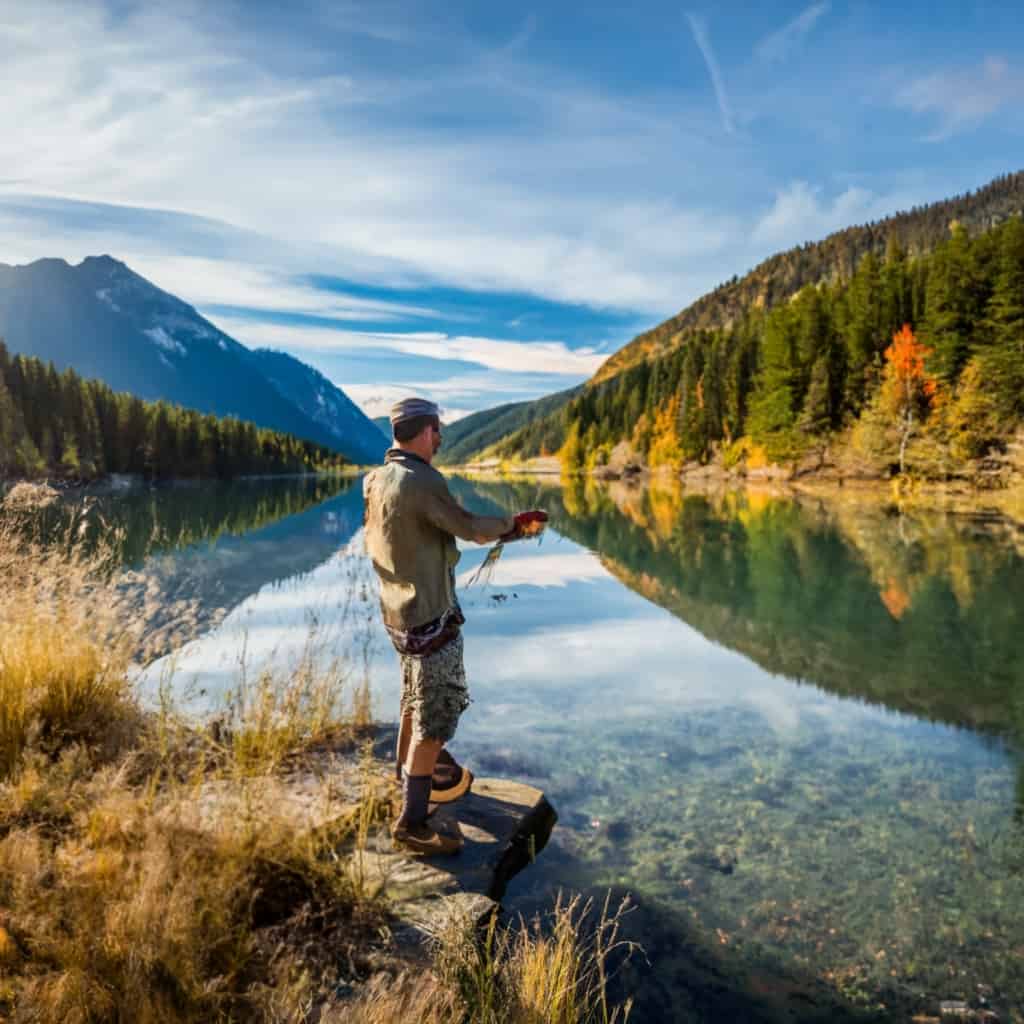 You can go hiking on an exhilarating journey across challenging terrain, where each step brings you closer to spectacular vistas that reward your efforts with breathtaking beauty. Grab your fishing gear and cast your line into clear lakes or raging rivers if you enjoy being near the water. You'll experience the adrenaline as you struggle to reel in that once-in-a-lifetime catch.
We earn a commission if you make a purchase, at no additional cost to you.
For thrill-seekers on two wheels, there are Mountain bike tracks that take you through dense forests and test your skills. As you negotiate challenging twists and curves, feel the wind rush past you as your heart pounds with anticipation.
For those who love the adventure of the great outdoors, RV camping offers an adrenaline-packed playground, whether overcoming challenging hills, negotiating twisting trails, or casting your line into the unknown.
We earn a commission if you make a purchase, at no additional cost to you.
2. Yard Games
Let's not forget the core of outdoor recreation, while RV camping experiences are yard games. Bring your loved ones together for a thrilling game of cornhole as bean bags fly through the air. A game of horseshoes can be the perfect opportunity to test your hand-eye coordination as you try to make the ideal toss around the stake.
You can play a game of Jenga for nostalgia and fun. Enjoy the stressful movements that cause the tower of wooden blocks to wobble and fall. Additionally, don't forget about the timeless classic of frisbee, which turns any open area into a temporary sporting event.
Yard games foster relationships and delight. They bring people of all ages together to enjoy the simple pleasure of games, from friendly competition to competitive tournaments. So you can roll up your sleeves while you feel the grass under your feet and enter a world of outdoor recreation. It is an experience that can transform your campground into a center of laughter and fellowship!
We earn a commission if you make a purchase, at no additional cost to you.
3. Taking It All In
Driving leisurely through the surrounding countryside is like opening a gift of natural beauty when I'm in my Allegro Breeze 33BR. With each turn, I see a new chapter of the story. You don't just drive through when your windows are down and the wind is in your hair. You assimilate into the environment, soaking up its spirit.
Let the local scenery guide you if you search for that perfect sunset and wander the countryside. Let each mile serve as a reminder that beauty is all around us, ready to be discovered.
4. Nature's Photography
Capture the spirit of nature with a camera to create enduring memories of the exciting RV camping trip. With every click, you capture the beauty of quiet lakes, rustling trees, and stunning sunsets.
Showcasing the planet's natural wonders, like the delicate curve of a flower's petal, the dance of light on water, or the grandeur of towering trees, can be delightful for a seasoned photographer or casual hobbyist. Each shot will be transformed into a work of art that whispers the beauty of the outdoors.
5. Trip With Your Furry Friend
Having your fur baby by your side makes every moment more enjoyable. I often enjoy traveling with my buddy Diego. Together, we make unforgettable memories. You can also experience a whole new level of thrill and connection. Plan an exciting adventure filled with wagging tails, wet noses, and countless memories. It's a great chance to bond with your buddy while embarking on an exciting journey.
The link between you and your pet deepens with each experience, whether playing catch in open fields or walking in the peaceful daybreak. However, make sure to keep your buddy cool while camping.
6. Bond With Other RVers
Though I have been on many solo trips, I enjoy making friends with RVers.I feel like it enhances the journey by fostering a feeling of community. We all share travel advice, insider locations, and stories around the campfire.
There's something about telling stories under the open sky and laughing together. It's a unique connection that develops that can transcend conventional social norms. These relationships usually end up improving your journey in many unexpected ways. I can say that I've loved doing everything from spontaneous yard games to group hikes to simply enjoying a cup of coffee in the morning.
Make friends with your neighbors, and let your love of the outdoors and adventure bring you together.
7. Personalized Family Trip
Making precious memories when planning a family vacation is a beautiful chance. It's crucial to embrace each family member's interests, quirks, and hobbies to plan a trip that appeals to everyone.
Plan the schedule to encourage connection and satisfaction. Create priceless memories while exploring fascinating historical locations that whet your appetite for adrenaline-pumping outdoor activities.
It's more than just a trip. It's an occasion to celebrate being together, a chance to get closer, and a chance to tell tales that will make others smile for generations.
8. Fun Feast With RVers On Campground
When we can transform our RV park into a festive feast for everyone, why limit the fun to ourselves?
Imagine all the RVers gathering with unique dishes and stories to share. The thrill of bonding over exquisite food is unmatched, whether at potluck meals under the stars or spontaneous barbecues that fill the air with enticing aromas.
It's an opportunity to share recipes, form bonds via similar cuisine experiences, and make lasting memories. It's time to enjoy excellent company and even better cuisine as we transform our campsite into a center of friendship and delicious food. So, let's fire up those grills, set up the picnic tables, and spread the flavors.
9. Stargazing
If you are a mellow night person, here is a thing for you to do while camping at night.
Stargazing is a moment of connection to the cosmos and its wonders, whether you're counting constellations or placing wishes on shooting stars.
Camping is like opening a door to wonder as you look at the night sky. The world vanishes as the stars, glittering in a vast canvas of blackness, take center stage. Each twinkling carries a tale, a far-off place, or a moment captured in time. You find comfort and inspiration in this vast galaxy when you are covered in the blanket of night. So sit back, let your thoughts run, and let the stars be your company as you go.
10. Bonfire
Let's not forget an ancient legend about the power of a bonfire. The crackling flames dance and create nocturnal paintings in the sky. Not only does the fire's flame give off warmth, but our shared laughing and closeness also help to fortify our relationships.
Talking to all the happy hearts around the fire, storytelling, singing along with the guitar, the taste of toasted marshmallows, and the aroma of wood evoke warm memories. A bonfire is one of the best things to do while camping at night. The starry sky is a constant reminder of the size of the cosmos. A bonfire provides more than heat; it also acts as a connector, a source of inspiration, and an archive for enduring memories.
Rain Check
Imagine you are enjoying the starry blues of the sky around the fire, and rain starts pouring down. What would you do?
Please do not get discouraged when it rains while you're camping. Instead, make exciting plans to enjoy the cozy and relaxing ambiance. You can set up a comfortable indoor space within your RV quickly. Here, you can enjoy social activities like card games or puzzle-solving sessions.
This is an ideal opportunity to catch up on your reading. If it's drizzling, grab your rain gear and walk. You'll enjoy the earthy scent filling the air and the sound of raindrops on leaves. Using your imagination to create paintings or photographs that capture the serenity of rain-soaked landscapes is fun.
I enjoy chatting with warm tea and mouth-watering snacks during the rain. Even if the weather changes your plans, you can still connect with nature, create, and enjoy its basic joys.
We earn a commission if you make a purchase, at no additional cost to you.
Conclusion
Every trip adds a new chapter to the breathtaking tapestry of RV camping experiences that last long after the vacation has ended. Every moment serves as a reminder of our natural environment's variety and wealth. The whole experience weaves the relationships between friends and family.
Every day begins with the promise of additional chances to make priceless memories. The experiences you share, the tales you gather, and the personal development in the great outdoors make RV camping unique. So, as you say goodbye to your RV camping adventure, take a little bit of the peace and excitement of nature with you. You carry the spirit of exploration and adventure in your heart till the road pulls you to another chapter of this lovely journey as you look back on the paths you traveled, the stars you admired, and the laughter you enjoyed.
Frequently Asked Questions (FAQs)
1. What are some fun and engaging activities to do while camping?
The number of entertaining and exciting camping activities is as endless as nature. Explore hidden pathways, enjoy energizing hikes, and take pictures of beautiful panoramas. Take a refreshing swim, engage in fishing, kayaking, or other water sports. Start a friendly rivalry with yard games like horseshoes, cornhole, or frisbee.
For a more calming experience, try stargazing, where the night sky serves as your canvas of wonders. Cook over an open flame or put your culinary skills to the test in an outdoor kitchen and unleash your inner chef. Spend time sharing stories around a bonfire.
Whether you're searching for adventure or peace, camping provides a range of activities that can help you connect with nature and create enduring memories.
2. What are the fun activities while camping at night?
Camping at night gives you access to a whole new world. Enjoy the splendor of the constellations and shooting stars. Go on night treks using the moon's light and the noises of nocturnal wildlife as your guide. Bring your loved ones around a campfire to toast marshmallows, tell jokes, and relax.
Watch your favorite movies under the stars while you experience a relaxing outdoor theater. Whether seeking peace or adventure, camping at night promises to be a life-altering experience that will deepen your connection to nature and create precious memories.
3. How can you make the most of your rainy camping trip?
Make the most of the rain to make your camping trip memorable. Install a waterproof shelter, such as an awning or tarp, to convert an outside area into a cozy living area. Play board games, read a book, or do anything indoors. Enjoy hot beverages while listening to the rain's natural melody. Take pictures of the lovely rainy landscape with your camera.
To appreciate the beauty of a rainy forest, go for a leisurely walk while wearing waterproof gear. Try cooking over a campfire on covered barbecues, or eat heartily inside your RV. Take advantage of the chance to relax, socialize, and admire the distinctive mood that rain gives to your outdoor excursion.
4. What educational activities can you engage in while camping?
An excellent setting for educational activities is camping. Take part in nature hikes to discover the local flora and wildlife. Bring a field guide to help identify plants, birds, and insects. Investigate geological structures and talk about Earth's past. Set up a quick science experiment to look at how water flows or how insects behave.
For astronomy insights, engage in star and constellation identification. Learn how to tie knots, create a fire, and navigate the wilderness. To learn more about the area's history, visit nearby historical or cultural places. Encourage people to keep nature journals to record their findings and observations. Camping becomes a venue for excitement and intellectual development by fusing education with outdoor discovery.