Looking for 4×4 RVs? Learn how these versatile vehicles can take your off-road adventures to the next level and see the best options in the market.
Four-wheel-drive (4WD or 4×4) RVs use all four wheels to navigate rough terrain and have higher clearance to save the rig's underside from damage. This construction makes them more beneficial for extended adventures than regular RVs because they combine the functionality of a rugged off-road vehicle with the convenience of a living space. However, it's at the expense of budget-friendliness, enough space, and fuel economy.
The major difference between a 4×4 camper van and a regular RV is that 4×4 camper vans are smaller, more maneuverable, and designed for off-roading. In contrast, regular RVs are larger, offer more amenities, and are better suited for paved road travel and campgrounds.
On multiple RV owners' online communities, I have encountered a series of debates about whether to go the truck/camper route or the 4×4 van route for camping. There are three sides to the discussion on capabilities: Using a 4×4 camper van versus a truck with a camper on it versus regular RVs.
If you plan to camp off the normal pavement, especially when wet, using a 4×4 truck or camper van is nearly a must. I can't tell you how often my older 2WD trucks have been stuck in places they shouldn't have. Since I started using the Thor Tranquility 19P, I've gotten into the habit where if I think the ground is wet or there has been recent rain, I use the 4×4 before even going onto anything dirt.
In the rest of this article, I will share the versatility of 4×4 RVs. If you have been pondering about camping or boondocking with this particular motorhome type, the information in this article will help you make an informed decision.
5 Versatility 4×4 RV Camper Vans
The importance of 4×4 motorhomes comes to light when mymedic.es you intend to travel off the beaten paths, such as embarking on months-long cross-country adventures. Unlike regular rigs, 4WD vans make such trips a lot less stressful. Here's how it can be versatile:
Fully equipped yet compact space
Unmatched traction control
Higher ground clearance
Freedom to drive and camp in an area where others won't
Easy packing
Let's look into these factors in more detail:
Fully-equipped, Yet Compact Space
4×4 camper are typically smaller than the regular RVs. For example, my Thor Tranquility 19P measures 19'7″ in length, which is not as long as a standard Winnebago Journey Class A model's exterior length of 35'6″
So, with a 4WD RV, you are driving a compact motorhome with a fully-equipped kitchen, comfortable bed, and a bathroom onboard. The appearance of 4×4 vans in the market is also stylish. It will appeal to gearheads who prioritize rugged aesthetics.
Unmatched Traction Control
4×4 RV camper vans are undoubtedly efficient in handling off-road conditions and uneven terrains since they power four wheels.
Drivetrain power is distributed to all four wheels instead of just two, as in a typical two-wheel-drive (2WD) vehicle. This allows for better traction and control on slippery or uneven surfaces.
You have peace of mind even when driving through mud, sand, or snow.
So, this type of RV becomes more beneficial if you intend to explore more remote areas, away from mainstream routes.
Higher Ground Clearance
The higher ground clearance in 4WD motorhomes allows the vehicle to maneuver effortlessly over rocks, logs, and other impediments.
So, if you're traveling in areas with many steep ascents and descents, using a 4×4 camper van will give you peace of mind because you know the vehicle's underside won't be damaged. The high clearance also makes dumping tanks a lot easier.
Freedom To Camp In Areas Others Can't
The crux of choosing a 4WD camper van is the leverage of going to locations unsuitable for regular 2WD RV owners. You have the confidence to go to places you wouldn't normally attempt.
Easy Packing
The compact size of a 4×4 campervan makes it easy to maneuver, so you will worry less about finding suitable parking spots. I remember making a huge mess of an RV spot due to my incredibly bad parking attempt. I would have been stuck had I not had a 4-wheel drive.
These motorhomes are decent-sized and easily fit into garages, driveways, or dedicated storage facilities.
Problems With 4×4 RVs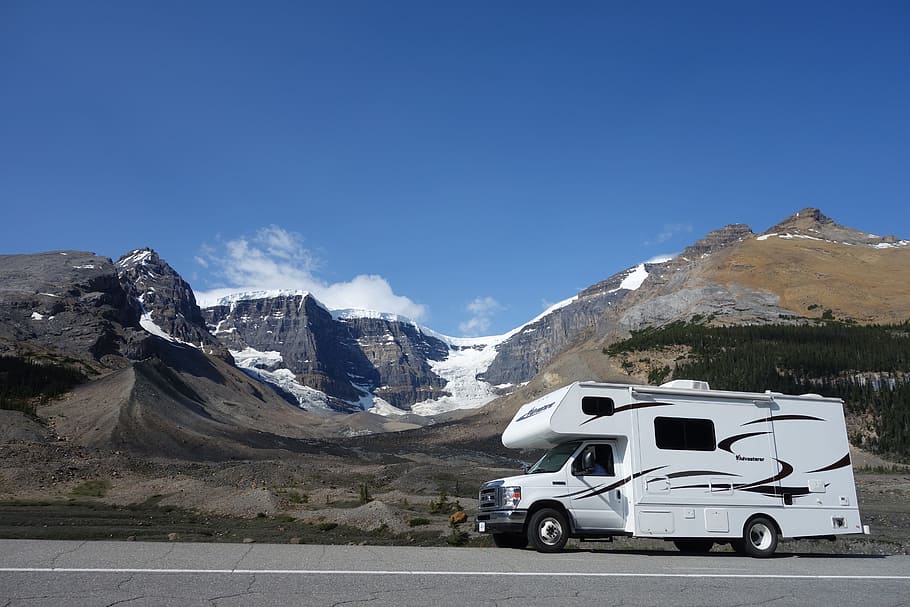 4×4 RVs look awesome, have high clearance with lift, and can give you the confidence to go places you wouldn't normally attempt. But it could be a bad choice if you don't necessarily need it. While you consider spending more for a four-wheel drive camper van, keep the following drawbacks in mind:
Fuel consumption
Limited space
Let's look into these areas with more detail:
Fuel Consumption
Your fuel mileage suffers at the expense of the other benefits you gain from 4×4 RV camper vans. 4WD RVs are typically smaller and lighter than larger Class A or Class C motorhomes, considered "regular" RVs. However, they are often heavier and bulkier than smaller Class B motorhomes or camper trailers.
The additional weight can increase fuel consumption because the engine has to work harder to move the vehicle.
Did You Know?
An RV consumes between 12 and 30 litres per 100 kilometres. Naturally, the larger the vehicle, the higher the fuel consumption.
Many 4×4 camper vans have a boxy or less aerodynamic design than larger RVs. Poor aerodynamics can increase wind resistance, requiring more fuel to maintain speed and overcome drag.
Also, many people don't pay attention to this, but 4×4 vans are essentially off-roading vehicles. So, they are equipped with rugged, off-road tires designed for traction in rough conditions.
These tires can have higher rolling resistance, contributing to increased fuel consumption.
Pro Tip:
Improper tire inflation can also affect fuel efficiency.
Aggressive driving, frequent acceleration and braking, and high speeds can all lead to increased fuel usage.
Limited Space
The small size of four-wheel driver camper vans could benefit, but it also doubles as a disadvantage. For instance, unlike in regular RVs, you get a short supply of living space, storage space, and counter space.
But, of course, you don't need to have everything inside. So you have to forgo some features and move them outside. For example, the shower space can occupy much of the vehicle's interior space. The 2022 Pleasure-Way REKON 4×4 has this compartment issue. So you can choose to have that function outside.
Other areas of concern, such as limited amenities and expensiveness, which I have explained in great detail in a separate article, also discourage people from using 4×4 Class B RVs.
How Do 4×4 RVs Compare To Larger Class A or Class C Motorhomes?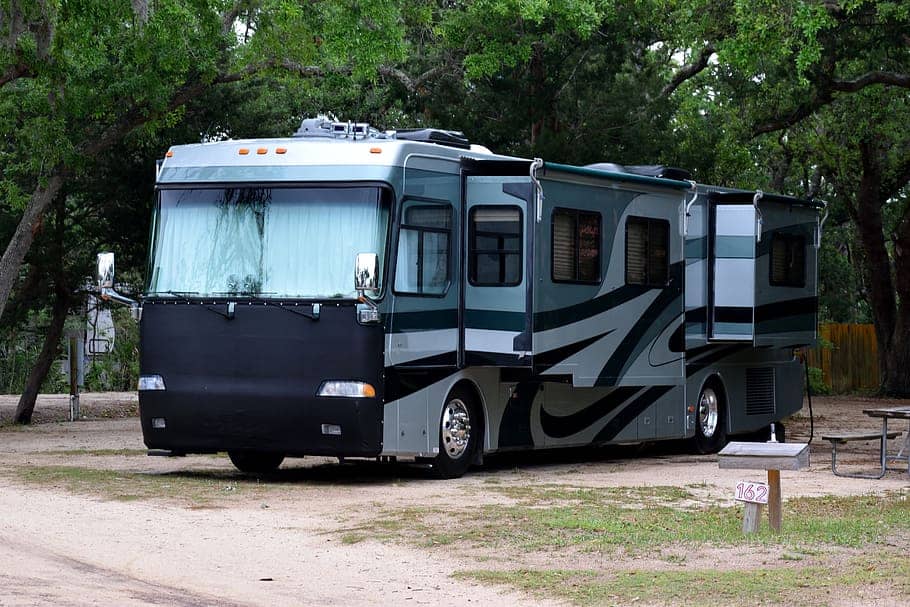 First, the cost of a 4×4 RV is typically higher than what many people are willing to invest in an RV, and it gets tougher to justify buying it when you spend most of your time at regular campgrounds or RV parks.
The average starting price of a 4×4 motorhome ranges from $170,000 to as high as $250,000. I have spoken to many RV camping and boondocking buddies in the market to get a new rig, and I hardly find a couple willing to spend beyond $100,000.
Even when I analyzed the preference on various RV online communities, I realized that only a smaller percentage of people gearing up for off-road adventures in RVs would consider a 4×4.
So, for budget-conscious campers who still admire the 4×4 off-road capabilities, I recommend towing a trailer, such as Ember RV and Imperial Outdoors trailers, with a 4×4 vehicle. They are not as 4WD as Sportsmobile Classic 4×4 or Winnebago 4×4 Revel, but they are built with off-roading features that can still help you reach remote places with peace of mind.
Who Needs A 4×4 Camper Van?
A 4×4 motorhome will benefit you more if you do a lot of off-road driving or overlanding. If you want to go off camping in remote places where better traction and handling rough terrain is important, these vehicles are worth your investment.
Campers who stick to paved roads and established campgrounds may do a little "too much" using a 4×4 motorhome. It is a disservice because you're sacrificing space and fuel economy for an off-roading vehicle you don't necessarily need.
So, it all boils down to your travel plans and budget.
How To Choose The Right 4×4 Motorhome For Your Outdoor Adventures?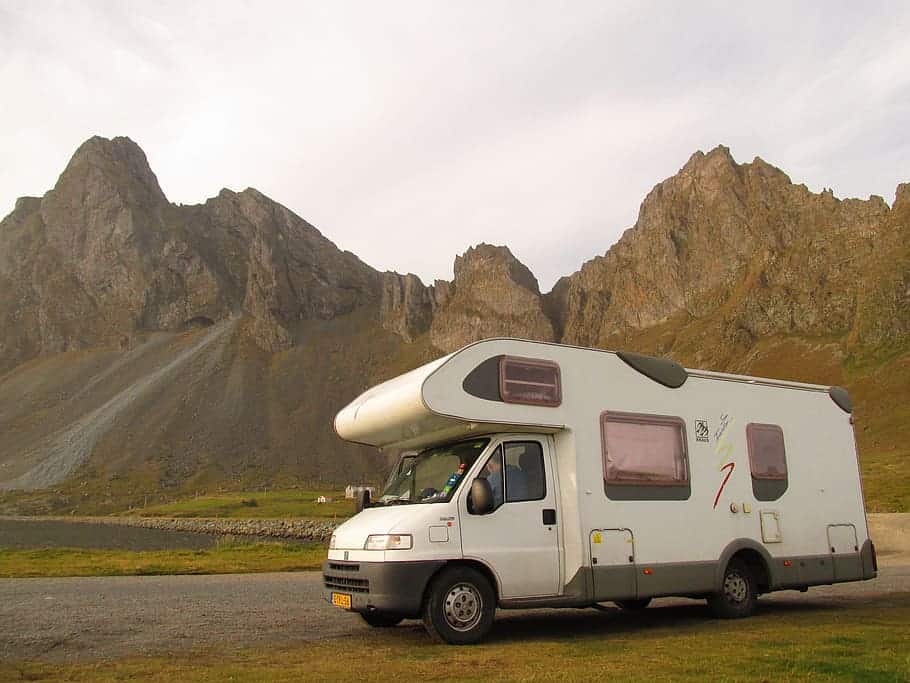 Many options are in the market for a 4×4 RV, and many popular options are built on a Mercedes-Benz Sprinter chassis. To pick the best one, assess your budget and determine if you want a new or used vehicle.
Pro Tip:
Even though a 4WD is a robust vehicle and built to withstand the rigors of the road, any used one with more than 100,000 miles on the clock will probably be more trouble than it's worth.
Next, define your needs, including the number of passengers and desired amenities like a kitchen or bathroom.
I like to think that the layout for any ideal 4×4 motorhome should feature:
An indoor toilet in a separate room (optional shower)
A permanent bed to allow two people
Must be off-grid with enough power (batteries and solar) for at least lights and charging electronic gadgets like laptops and phones
I also recommend you stick with popular brand names like Winnebago, Thor, Jayco, Coachmen, Fleetwood, and Forester River because you stand a better chance of getting a good deal with these big-name auto manufacturers, especially if you're eyeing a used vehicle.
In Summary
4×4 recreational vehicles are special primarily because they can take you through terrains that conventional RVs struggle to navigate. So, it's a good option to look at if you're traversing rugged mountain trails, cruising through sandy deserts, or forging paths in dense forests.
I have heard stories of people who lifted their RV 6″ and converted it to 4WD. I mainly use the Thor Tranquility 19P to deal with mud and soft sand on dirt roads. I hated being forced to leave places because of worries about rain and poor road conditions while I was out.
Be ready to manage limited space and a different level of fuel economy when driving the 4×4 motorhome. But the benefit outweighs the drawbacks for someone who travels off the beaten path.
Now that you know about the versatility of 4×4 motorhomes, you may be interested in investing in one. You can check out my recent article, where I tested and reviewed some of the best value options on the market.
FAQs
What are the top off-road features to look for in a 4×4 RV?
When picking an off-road 4×4 RV, look beyond basics like suspension and four-wheel drive, which is already the default expectation. Prioritize off-road tires, heavy-duty shocks, reliable power for boondocking, a winch, rock sliders, snorkel, roof rack, auxiliary lighting, secure storage, and advanced navigation. Also, check for robust bumpers.
Where can I find reliable 4×4 motorhomes for sale?
You can find reliable 4×4 motorhomes for sale at any local RV dealerships or dedicated online listing platforms such as RVTrader, Craigslist, and other marketplaces (e.g., RVUSA, RVshare).